The SORO Little Flowers school has been completed. Now we anxiously await the Governments announcement of when Early Childhood Development Centres can open.
Claudette, the principal, has told us that the community are very excited to have this new school building in the area. Normally when we build a school in an area the number of pupils attending goes up dramatically. In these trying times let us hope the same happens at Little Flowers.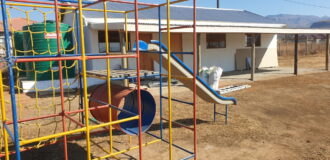 This building was made possible by the generous donation from Georg and Gertud Rotter and their SORO charity, based in Austria.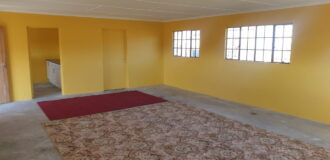 Georg and Gertrud were supposed to have been here in South Africa when the building was finished, as originally programmed in April, but due to the Coronavirus everything has been delayed. We look forward to Georg and Gertrud visiting us again to see the SORO Little Flowers school up and running.
Keep safe everyone.
Dave and Daphne.