The Cavern Berg Resort has long been involved in providing aid to schools, crèches and the communities in the Amazizi area. Together with donations and assistance from other resorts, guests, friends and businesses, we hope to give the local children a sound foundation on which they can build to assist in the long-term prosperity of our area, and our country.
What do we aim to achieve?
In support of the South African government initiatives, the Khanyisela Project works to improve the lives of over 650 pre-school children in the Amazizi community, across 17 Pre-Schools. We are focused on the children's education, social, emotional and cognitive development as well as health and nutrition.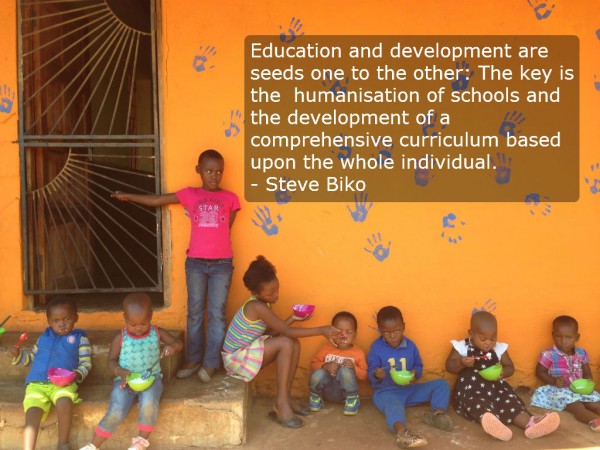 Each of these children also receive a meal of nutritionally fortified porridge each school day. In addition to the pre-school project The Cavern have helped establish a new independent primary school. For more information on this beautiful school please visit their website www.royal-drakensberg.org.za