How do we focus our activities?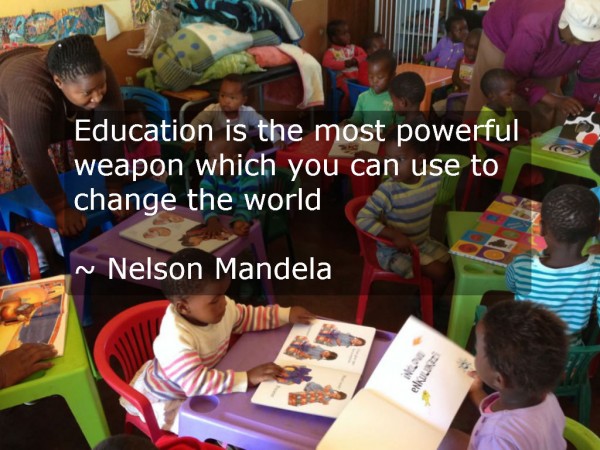 The Northern Drakensberg Khanyisela Project focuses primarily on:
Training and equipping teachers with the expertise needed to develop the children's full potential
Build new and/or additional classrooms.
Upgrading and ongoing maintenance of school facilities
Supplying sufficient educational toys and books to each school
Providing a nutritionally balanced meal to every pupil, every day
Promoting parent and community participation in the management and implementation of programs
Stimulating the local economy by contracting small businesses/individuals from the community for the services required by the project.
BabyBoost
The BabyBoost programme enables local mentors to teach mothers and carers six key messages. These messages help them to interact with their babies in ways that boost their learning and communication development:
Talk to your baby
Cuddle your baby
Sing to your baby
Read to your baby
Respond to your baby
Play with your baby