KHANYISELA GREETINGS
As 2019 and this decade comes to a close we would like to thank EVERYONE of our donors and friends who have given us support and encouragement over this past year and the previous 10 years that Daphne and I have been associated with the Khanyisela Project.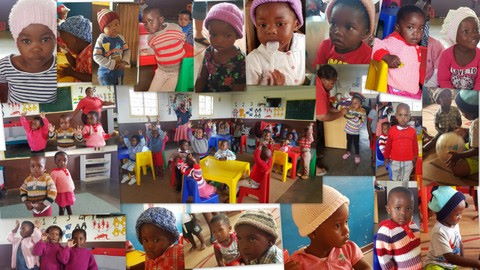 The project has grown to 18 pre-schools, with almost 700 learners, 53 educators, most of whom we have sent to early childhood development courses, teaching assistants and cooks. Nine classrooms have been built, others repaired and maintained and all equipped with tables and chairs, educational toys, stationery and playground equipment.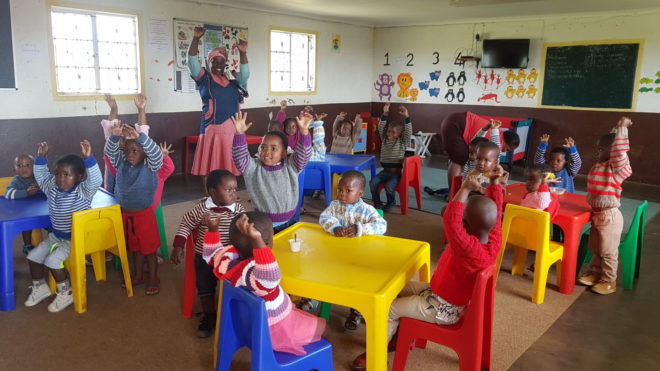 Through this, over the past 10 years, over 2500 children of the rural Amazizi area, have been given the opportunity to learn through play, which gives them a great foundation to their educational future. A foundation that we feel is crucial for the development of our country.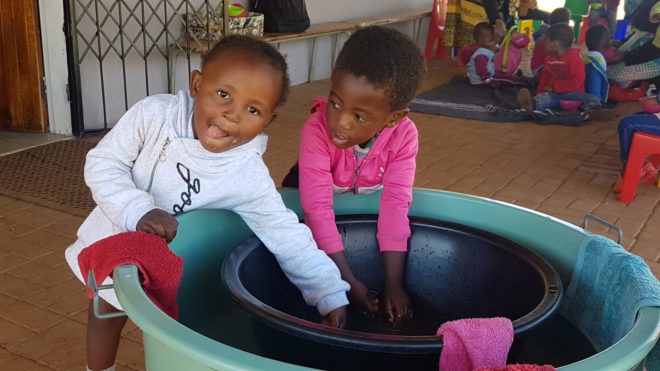 So crucial, that we have started the BabyBoost programme, and initiated it in three areas of Amazizi. The programme was suggested and developed by Dr Marysia Nash from Edinburgh. The programme is designed to enlighten mothers and carers of the importance of interaction with babies during their first 1000 days, something we have found, since starting the programme, is not generally understood.
None of this would have been possible without your help and continued support. For this the whole team, Megan, Daphne, Georg, Jean, Liesje and I say a big THANK YOU.
May we wish all of you a Very Happy and Peaceful festive season.

Best wishes

Dave